Nothing shows how much you care more than the gift of wellness! EVOLVE Acupuncture offers e-Gift Cards for purchase online or we have handwritten gift cards in the clinic. 
EVOLVE Acupuncture offers pharmaceutical grade supplements for purchase from the convenience of home.  We extend a 10% discount to all our patients who use this online service. If you need recommendations on herbal formulas, vitamins or supplements, please ask us at your next in-person appointment.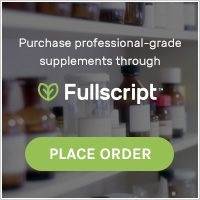 Contact Us with questions on gift cards and purchasing online supplements with Fullscript.  We can be reached at (248) 955-1215 or email us at info@acu-evolve.com. 
---

---
Dr. Mike Tocco, DACM, Licensed Acupuncturist and Registered Nurse at EVOLVE Acupuncture conveniently located in Ferndale, MI near Royal Oak and Woodward provides Acupuncture, Microneedling and Chinese Herbal Medicine to the communities of Metro Detroit.
DISCLAIMER: The information on this website, email and affiliated EVOLVE Acupuncture websites and social media pages including our trusted collaborators is for information only and is not intended to be a substitute for professional medical advice. The information and products are not intended to diagnose, cure, treat, or prevent any illness or disease. These statements have not been evaluated by the Food and Drug Administration. The opinions and endorsements expressed in our testimonials are strictly those of the customer submitting the review. Consult your physician for medical advice.
---
Dr. Mike Tocco, LAc, RN  Licensed Acupuncturist, Registered Nurse
(248) 955-1215
3055 Hilton Road, Suite B  Ferndale, Michigan 48220

By Appointment Only